Hi peeps...
The new line incorporates the latest generation of lenses with an appeal to a wide range of consumers or anyone looking for glamour, outstanding quality and versatility. Each pair of glasses is presented in its own jewelry box featuring a plate with the words "Dolce & Gabbana Gold Edition" engraved on it, along with two tiny side drawers to hold the cleaning cloth and certificate of authenticity.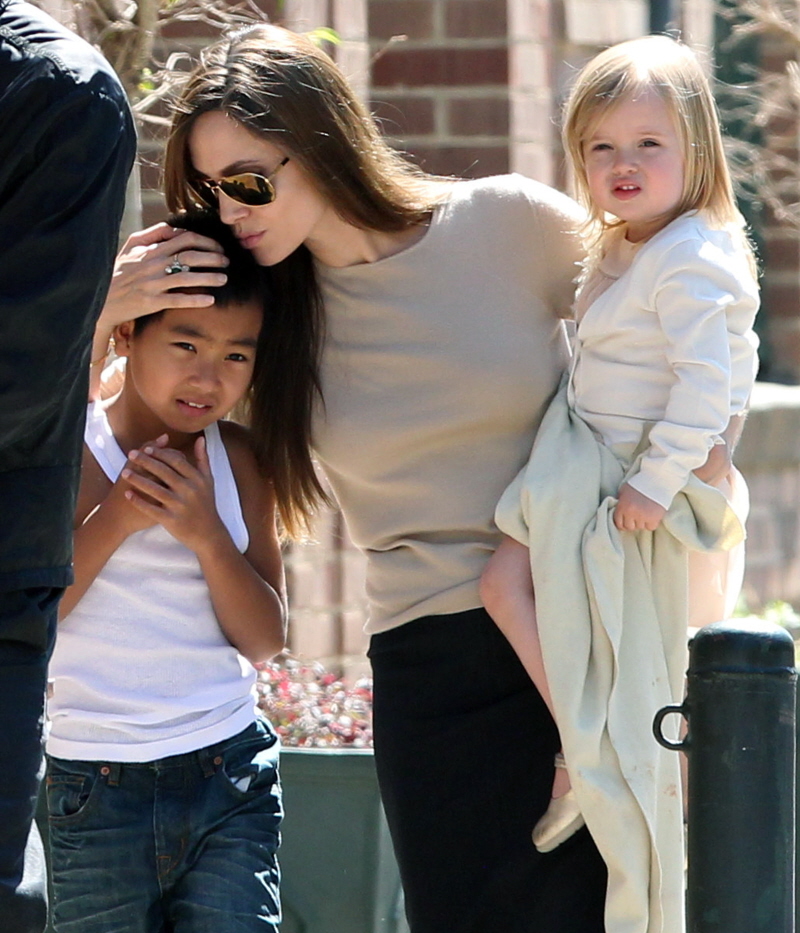 Ada sesiapa yang tak kenal wanita ini? Tak de kan. Ini gambar Angelina Jolie sedang berjalan jalan dengan keluarganya di New Orleans. Menurut In Touch Weekly, waktu gambar ni diambil, Angelina pakai Dolce & Gabbana Limited Edition Gold Collection yang disadur dengan emas 18 karat, USD 580 k. Ada bran? hehehhh
Msred, sunglasses RM 580 pun takut nak beli. Kalau USD 580 lagi la. Tengok je la orang pakai....gheheh...